Send Us A Message!
Your privacy is important to us!
We will only use any contact information you provide to communicate with you on the question you asked, and

we will never provide any of your contact information to 3rd parties or other clients without your expressed consent.



... Or Give Us a Call!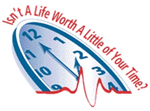 Sharon Hunt
Emergency Care Management & HR Consultant
London, Ontario, Canada
(519) 641-8594